Vidhi Ventures based in Bangalore is one of the leading manufacturers of backpacks and bags in India known for its eco-friendly materials, excellent quality & reasonable prices. Founded in the year 2021, Vidhi Ventures has been phenomenally successful in the last one year owing to its sustainable business model while ensuring its top quality.
TOTE bags, Laptop bags Sherwani/Coat bags, Designer bags, Grocery bags, Jute bags, and Customized bags are some of the environmentally safe products of Vidhi Ventures. TOTE bags are relatively light in weight, durable fabric, seamless folding design, and are quite comfortable to carry. Laptop bags from Vidhi Ventures are known for its creative designs and spacious room while Sherwani/Coat bags are known for its premium quality.    
Vidhi Ventures, driven by sustainable manufacturing
A complete environmentally friendly manufacturing process, water-based inks, 100% cotton, jute & canvas, aesthetical appeal design that provides style & comfort, and economic prices are some of the unique features of Vidhi Ventures. The backpacks & bags company has established its state-of-the-art manufacturing plant in Bangalore, where automated processes ensure efficiency that makes the cost of the backpacks and bags relatively low.
Vidhi Ventures offers products where Eco-Friendly meet economical prices, which makes backpacks and bags manufacturing company one of the most chosen companies in Karnataka.
Over the years, plastics have made a profound impact on the environment, for its adverse effects, the founder of Vidhi Ventures has begun a quest to make backpacks and bags that are completely recyclable. The eco-friendly backpacks and bags manufacturing company is the ideal solution for sustainable backpacks and bags to millions of customers,  as it eliminates the hazardous consequences on the environment, and the health of the people while offering the products at economical prices.
ITC Limited, Byju's, Dunzo Daily, Fresho, RMKV Wedding Silks, The Times of India, simpli namdhari's, Dairy Day, Swiggy Instamart, Bigbasket, D mart, Big Bazaar, Lulu Malls, Spencers retail, Future retail, Reliance Industries Limited and more are some of the esteemed clients of Vidhi Ventures.
All the products made by Vidhi Ventures are 100% eco-friendly, the company takes immense pride in being a part of the ongoing trend of sustainable business growth across the world that significantly boosts economic prosperity in India.
The man leading the sustainable business
Founder of Vidhi Ventures, Pratik was born in Bangalore whose parents are business owners of a company called Balaji Polypacks. Right since his childhood, he has witnessed running a robust business with his parents and it was natural for him to become a businessman. He used to arrange school trips and lunches during his childhood days for which he earned a certain margin of money, gaining experience in business at such a young age.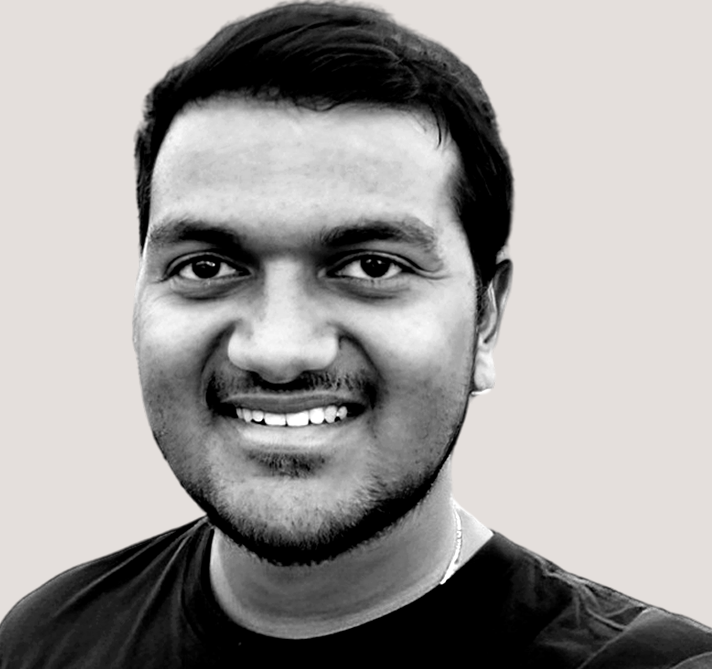 After completing his bachelor's degree in commerce (B.Com), Pratik worked at his parent's company (Balaji Polypacks), overseeing the manufacturing, operations, and distribution of the poly packs for two years. He later worked as an assistant trader to a renowned trader in the market for goods like carry bags, wood, pulses, rice, school bags, groceries, and more where he built his network with many retailers in the market while understanding the rates, margins, and the right places to sell products.
Pratik Kumar has been a genius in buildings things from scratch and making them into a productive business offerings. During his seven months of experience as an assistant trader, Pratik was fascinated with backpacks and saw a huge market for eco-friendly backpacks for their demand on the rise. Owing to his creativity, leadership qualities, and aspiration to set an example in society for sustainable business, Pratik Kumar founded his backpacks and bags company in the year 2021 and called it Vidhi Ventures. The start-up company has since enjoyed exponential business growth in a short period of time. The rapid growth of Vidhi Ventures is bolstered by the genuine biodegradable backpacks and bags products manufactured under the leadership of Pratik Kumar, who strongly believes in Co-Existence without harming Mother Nature. 
Vidhi Ventures made a decent business at the beginning making INR 15 lakhs of revenue per month, then accelerated at a supercharged pace with INR 66 lakhs per month and is expected to bring a yearly revenue of INR 3.5 crore for the year 2022.
Pratik strongly intends to replace genuine leather with Tout in luxury sections such as handbags, wallets, and more. Starting as a B2B brand, offering its products with attractive designs at attractive prices is the major crowd-puller feature of Vidhi Ventures.
Vidhi ventures has recently endeavored into grocery trading such as rice, peanuts, and more. Moreover, Pratik Kumar is leading Vidhi Ventures on a mission to bring innovative solutions to neutralize carbon footprint by reusing a wide range of things in each area of the city.
Vidhi Ventures sets an example with its sustainable approach to business
Plastic bags are widely regarded for generating a significant amount of carbon footprint which contributes to excess Co2 in the environment, the abundant gas of Co2 leads to global warming. The manufacturing ecosystem of India has witnessed a rise in the adoption of sustainable business over the years, and companies like Vidhi Ventures continue to set an example in society.
The plastic era is subject to come to an end as various organizations across the globe have taken numerous initiatives to spread awareness about pollution caused by plastics and the new era of sustainable products has begun.
As per reports, more than one-third of consumers worldwide agree to pay more for products that are sustainable. 60% of the consumers in India are reportedly convinced to pay more for eco-friendly products while 52 % of the citizens of India in major cities, expect substantial amounts of spending on eco-friendly brands in the coming years.
Reportedly, 37% of the products launched in the period of 2018-2021, are claimed to be completely recyclable.  The rough year of 2020 (pandemic) has surged the demand for sustainable products as witnessed in the last couple of years. The global sustainable market is anticipated to touch USD 13.76 billion by the end of 2022. Projecting the forcest period of 2022-2019, the market is expected to touch USD 51.09 billion growing at a Compound Annual Growth Rate (CAGR) of 20.6 %. The increase in the production of carbon footprint across the world is the main driver that propels the market of sustainable products. Various Government organizations across the world are reported to boost economies based on sustainability.